Yamaha made quite an impression on me as a kid. Not only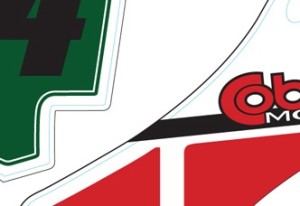 did they have some of the coolest technology on the track, but they made it available to the younger set as well. One of my most memorable bikes growing up was my 1978 YZ80 monoshock. It was a great handling and looking bike, and there were a ton of aftermarket parts out there to make it look and perform even better. Nothing was more intimidating than lining up next to one of these YZ80s decked out with a DG aluminum swingarm, porcupine head, Motoplat CDI ignition, and Curnutt shock. It just didn't get any cooler than that regardless of the size of bike.
The other facet of late '70s Yamahas that made an impression on me was the fact that for some reason Yamaha decided to market their U.S. bikes in yellow and black trim while the rest of the world had white and red bodywork. For most U.S. kids, white Yamahas were relegated to the pages of Motocross Action when they did their twice-a-year feature on Mikkola vs. Hannah. For those of us growing up within a stones-throw of the Canadian boarder, however, the white and red Yami's were a fairly common sight…and boy did they get the attention. Put one of those white and red steeds next to one of its Yank counterparts, and the U.S. spec bike looked drab and uninspiring.
Thus, the childhood memories of gleaming metal and plastic are transformed into our Cobra CX65 SuperMod concept bike that we will debut this week at the Indy Dealer Show. This bike features much more than just white plastic and retro graphics. If you're at the show, come on by and check it out. If you can't make it, stay tuned to right here, and we'll be posting several highlights of the bike over the coming days.
See you at the show!
Sean @ Cobra