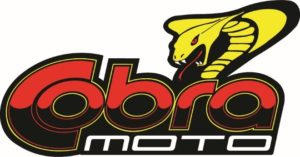 Cobra Moto riders who have qualified for the AMA Amateur National Motocross Championship at Loretta Lynn's Ranch in Hurricane Mills, Tennessee can once again look forward to receiving support at the event. This year will mark Cobras 24th trip to Loretta's providing unparalleled assistance to Cobra riders with industry-leading trackside support.
Trackside Support:
Our trackside support encompasses emergency parts and technical support along with activities focused on recognizing the riders on the track and off. It is not our intent to sell parts for routine bike maintenance and service, but rather to help our riders in case an unexpected situation materializes. We will have parts available starting on Saturday July 29th and our technicians will be available starting Monday July 31st.
Parts: Saturday, July 29th – Friday, August 4th from  8am -6pm
Service: Monday, July 31st – Friday, August 4th from  8am – 5:30pm and Saturday, August 5th  from 8am – 1pm
Cobra New Family Orientation:
First time attendees are invited to participate in our new family orientation. We will assist you in becoming familiar with the Loretta's experience. This will include meeting our support staff, mechanics and engineers. They will share tips and tricks to help prepare your bike for this grueling event, along with learning what Cobra can do to help you throughout the week. We will have information on our special events we have planned, along with some fun and camaraderie.
Sunday, July 30th, 5pm at the Cobra compound
Cobra Track Walk:
Retired professional motocross racer, owner of MotoX Compound and multi time Loretta's participant Matt Walker will provide a track walk to all Cobra riders. Matt's success and knowledge of the track speaks for itself not only with his results but also his MotoX students. Don't miss this opportunity!
Sunday, July 30th, 6pm at the Cobra compound
Cobra Family Dinner:
Please join us for an exclusive Cobra Family dinner. Bring your appetite and your own beverages. Cobra will provide the food.
Tuesday, August 1st, 7pm at the Cobra compound
2018 Cobra Model Introduction:
See what we have in store for 2018. Champions start here!
Tuesday, August 1st, 7:30pm at the Cobra compound